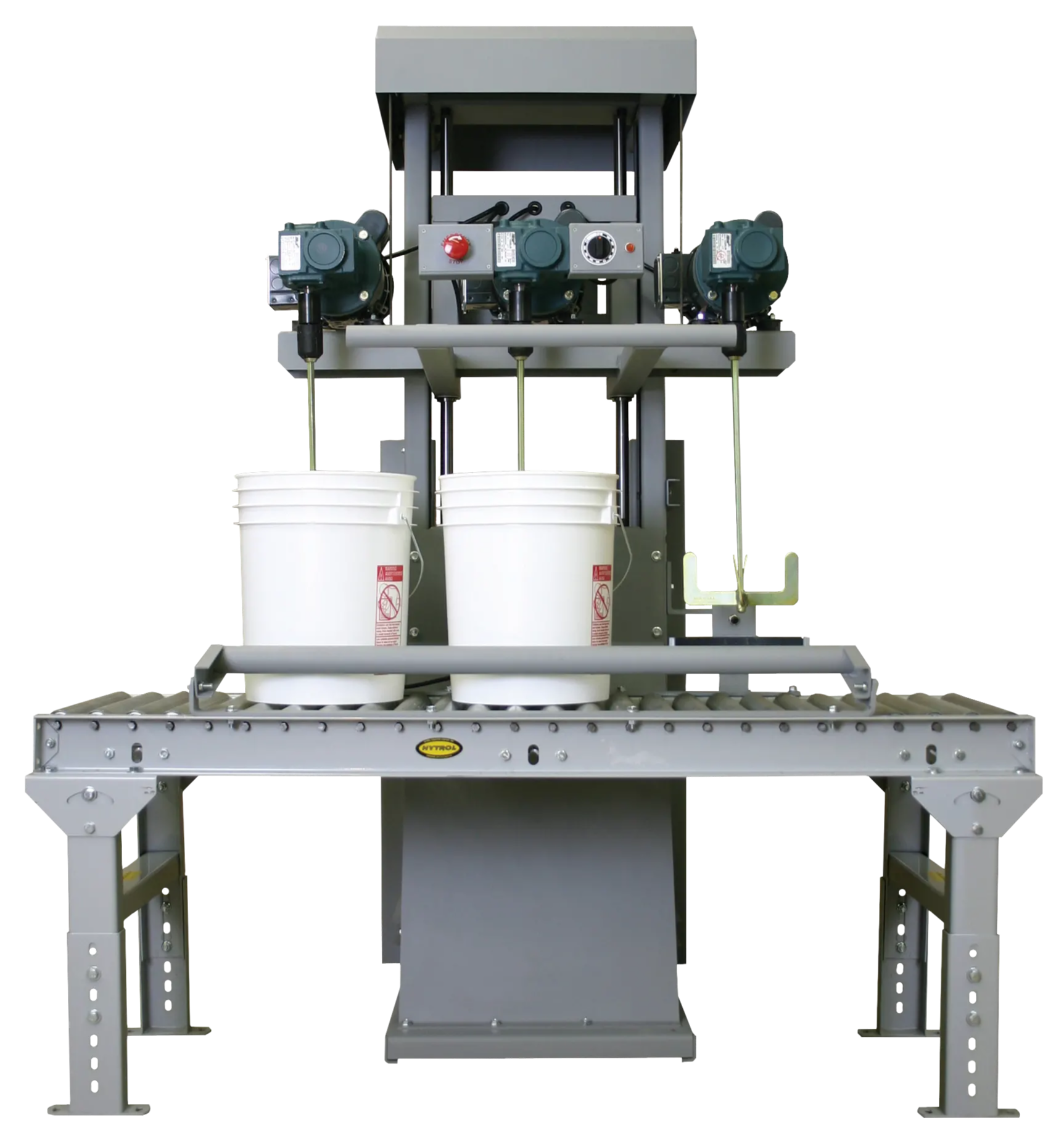 - Specially designed for mixing thick products like stucco or industrial coatings
- 5 to 1 transmission ratio to handle the toughest jobs
- Each 3/4hp motor is controlled by a can-in-place micro-switch that only spins paddles that have a bucket in place.
- One timer and emergency switch operates all 3 motors.
- Unit sold complete with heavy duty 10 Ft long roller conveyer, quick release chucks, and three Boomerang mixing paddles
- Bucket slide locking mechanism
- Easy to use counter balanced positioning arm

Blender Specifications:

Dimensions - 73" H x 39" W x 37" D

Motor - Three 3/4 HP heavy duty ball bearing motors

Electric Rating - 230 volt / 60 Hz, 16 Amp

Paddle Speed - 345 RPM

Roller-Line Conveyor Specifications:

Dimensions - 23" H x 24" W x 21 " D

With world-renowned technicians and decades of experience, we have the team you need and the support you deserve.
Confused about what equipment you need to make your production line complete? Talk with our pros now to get on the right track.
Questions? Concerns? Let's Connect.
A different kind of community:
Join to receive our newsletter delivered directly to your inbox.