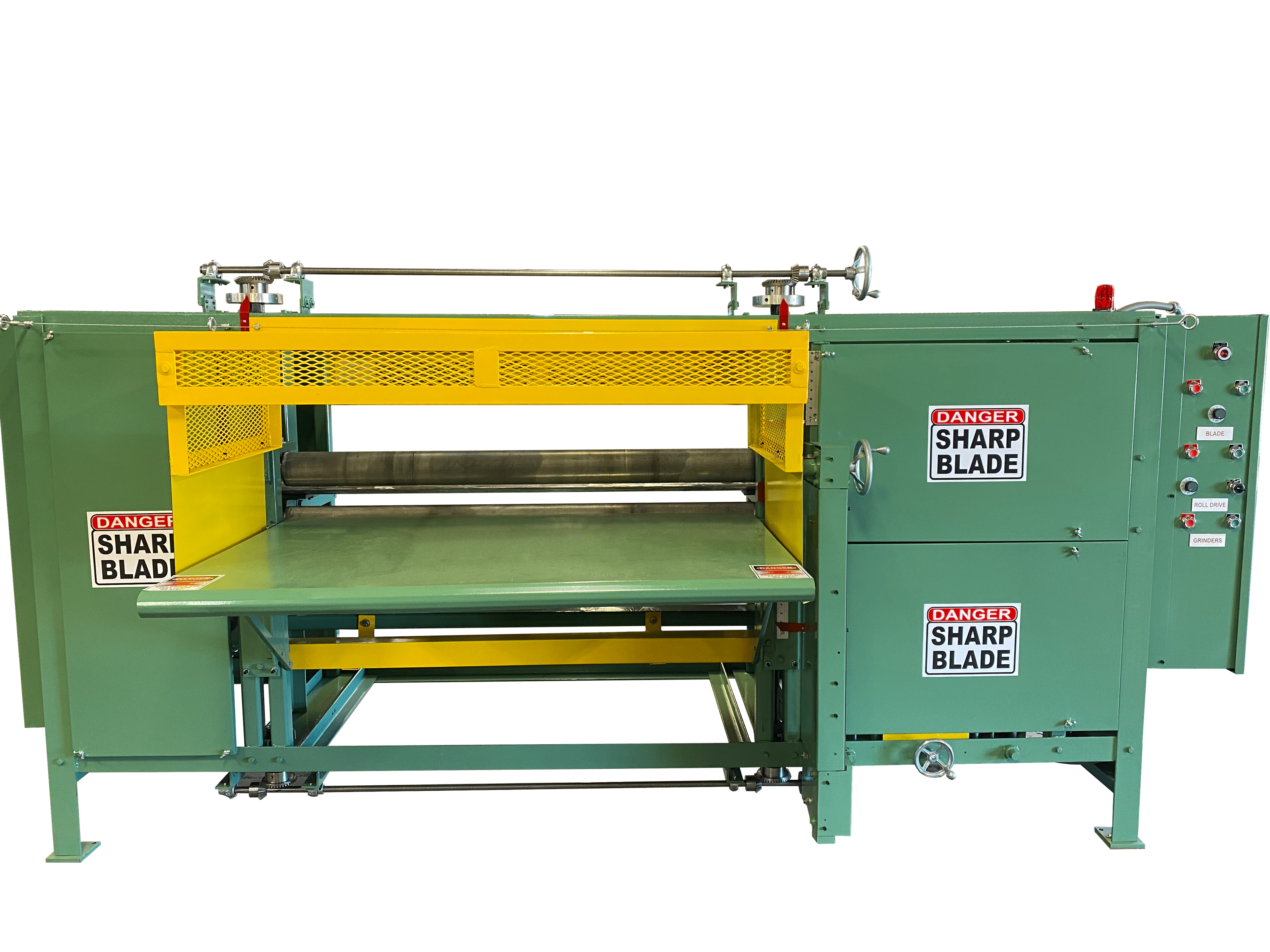 The Skiver is designed to process hard to cut materials: ethafoam, PVC, neoprene foam, and other semi-flexible cellular products.
The blade is powered by a 7.5 HP motor and no-slip timing belt drive. The knife wheels are 20" diameter, and the blade is stabilized at the cutting position by a rigid guide bar with hardened wear-strips and adjustable backstops.
Material is fed into the machine by two 4" diameter knurled rolls powered by a 5HP motor, gear reducer, and universal joint drive ensuring an even, synchronized speed for material to advance into the knife.
Variable speed roll drive is standard. Blade grinders are on board.

More About Cobra Foam Cutting Systems
Cobra provides US-made manufacturing solutions for the foam industry with a wide array of options designed to meet your specific needs and preferences. Don't see what you need? Ask us.

The team at Barnaby Tool and Equipment are professionals at helping you find exactly what your process line needs in order to get the most out of your equipment. Give us a call today to get started.

Need help with financing? Barnaby Tool and Equipment can assist with equipment financing options as well.
With world-renowned technicians and decades of experience, we have the team you need and the support you deserve.
Confused about what equipment you need to make your production line complete? Talk with our pros now to get on the right track.
Questions? Concerns? Let's Connect.
A different kind of community:
Join to receive our newsletter delivered directly to your inbox.