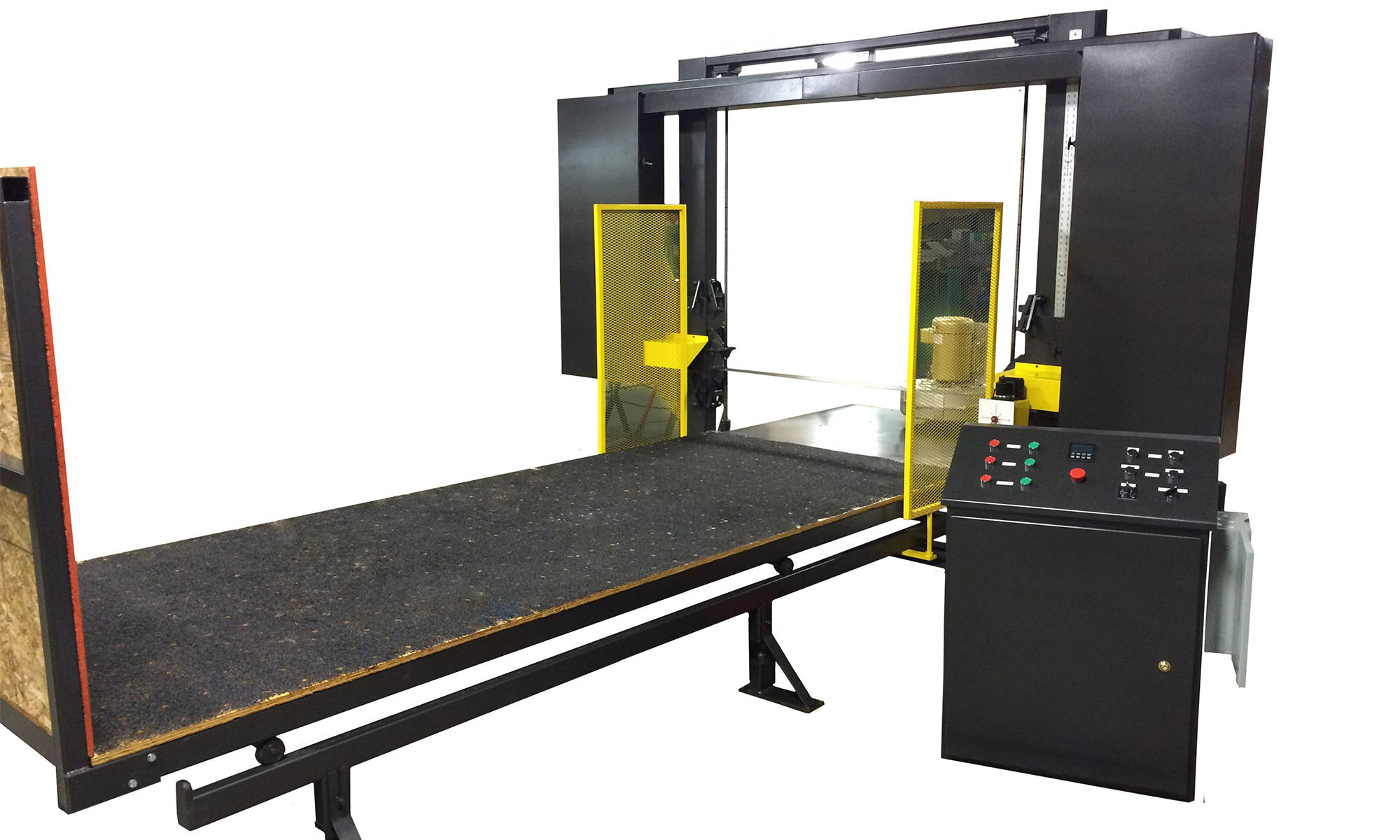 Available as manual or fully automatic, the Horizontal Band Saw foam cutting machines are available in either two or four wheeled variations for the polyurethane foam industry. These foam slitters come with 14" wheels and are able to handle buns up to 50" in height and up to 144" in length.

The foam slitter comes with linear scales to indicate the distance between the blade and table. The foam conveying table has a non-skid surface grit with a top covering designed to prevent the foam from sliding during the cutting process.

The Horizontal Band Saw is available with a power table with adjustable speed drive and magnetic brakes. The table's travel is controlled by limit switches and adjustable activators.

More About Cobra Foam Cutting Systems
Cobra provides US-made manufacturing solutions for the foam industry with a wide array of options designed to meet your specific needs and preferences. Don't see what you need? Ask us.

The team at Barnaby Tool and Equipment are professionals at helping you find exactly what your process line needs in order to get the most out of your equipment. Give us a call today to get started.

Need help with financing? Barnaby Tool and Equipment can assist with equipment financing options as well.
With world-renowned technicians and decades of experience, we have the team you need and the support you deserve.
Confused about what equipment you need to make your production line complete? Talk with our pros now to get on the right track.
Questions? Concerns? Let's Connect.
A different kind of community:
Join to receive our newsletter delivered directly to your inbox.